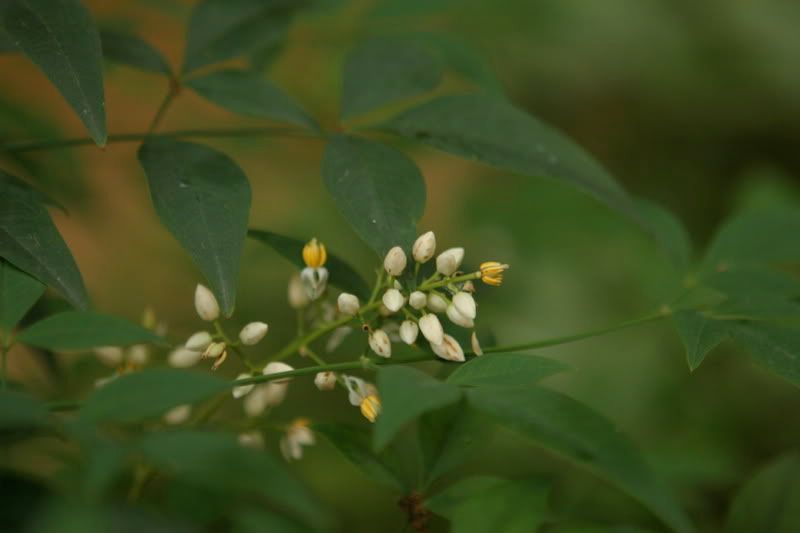 I don't know what this is. I came home from running on Sunday and smelled some heavenly bloom (rather like honeysuckle) and followed the scent to this bush.
I don't think honeysuckle grows in a bush, does it?
Anyhoo, the picture is cool and green, and it's freaking HOT here. Someone kill me now. 97 degrees in May.