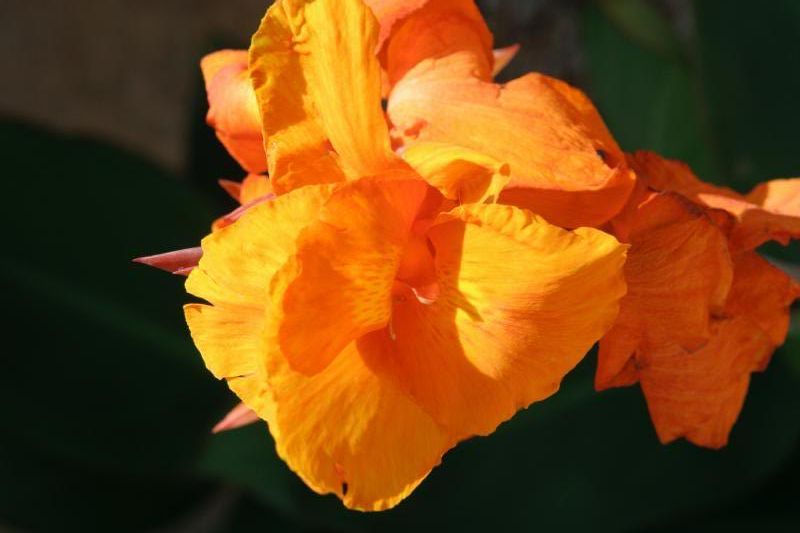 The first cannas of the season.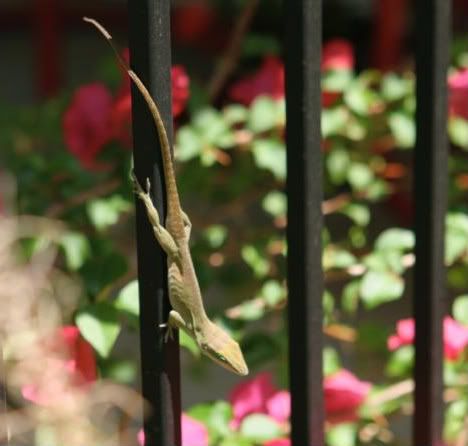 We haz many lizards in our neighborhood. This one lives in my neighbor's garden.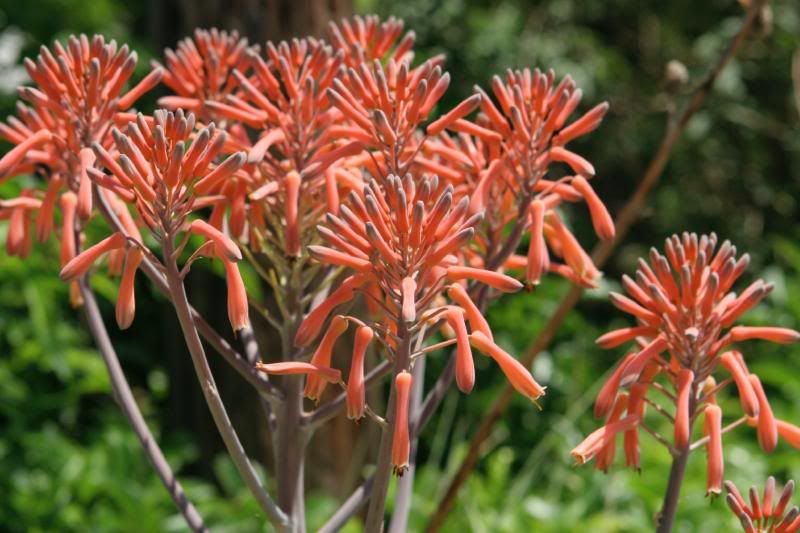 This, believe it or not, is the flower that blooms from a large aloe vera type plant my neighbor planted.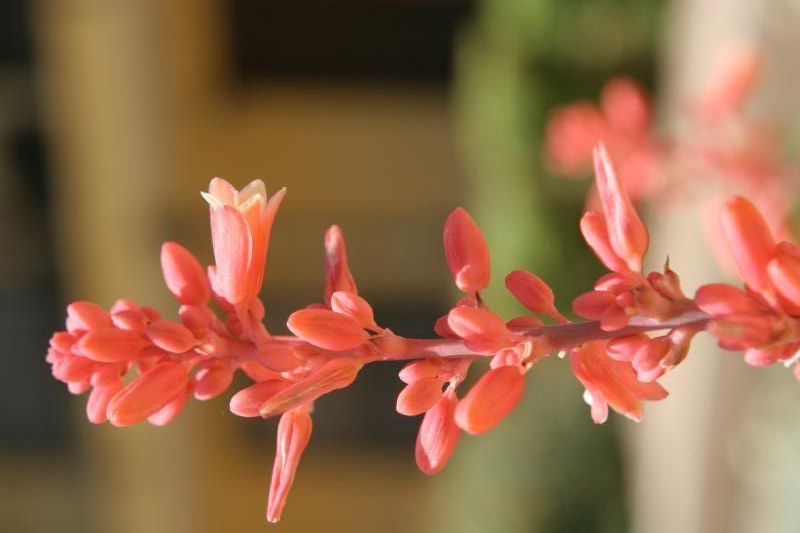 I don't know what the heck this is. It grows on long stalks that come from a grass like clump of plant.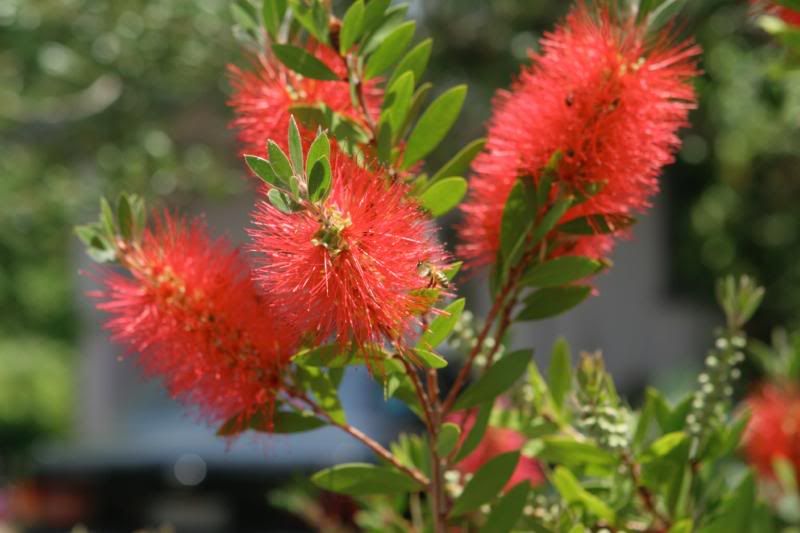 I don't know what this is either- the bloom looks similar to a mimosa bloom, but this was on a bush. So maybe some type of mimosa bush? what ever it was, the bees were swarming on it.